Occasionally, your internet service provider may block outgoing mail.  In these cases you will need to use the SMTP (outgoing mail servers) that they provide.  Below are some of the most common:
Telstra Bigpond: mail.bigpond.com
Internode: mail.internode.on.net
Optusnet: mail.optusnet.com.au
TPG: mail.tpg.com.au
Adam Internet mail.adam.com.au
Dodo smtp.dodo.com.au
How to change outgoing mail on Outlook 2010 on Windows
1. Go to your mail settings.  File / Account settings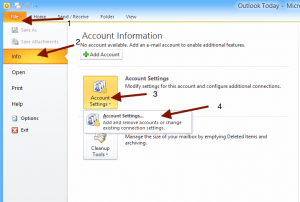 2. Double click on your email address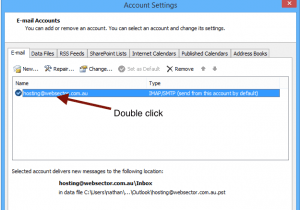 3. Change the 'Outgoing mail server' to match your Internet service provider (See top of article).  Then click More Settings.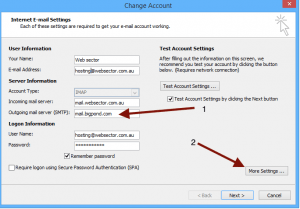 4. In the Outgoing Server tab, Un-tick 'My outgoing server (SMTP) requires authentication.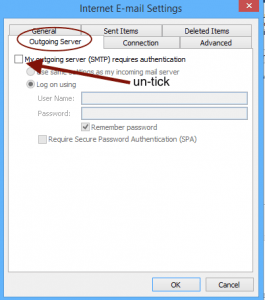 5. In the Advanced tab, Ensure Outgoing server (SMTP) is 25.  Ensure that 'use the following type of encrypted connection' is None.  Then click OK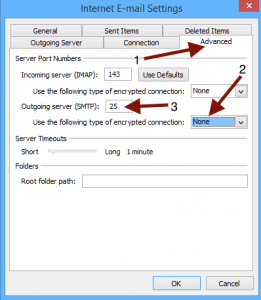 6. Click Next.  After the tests are successful you can send your email.  If unsuccessful  call support.