The following instructions will show how to setup email on Windows 8. We will be using Outlook 2010, which is the Mail program that comes with Microsoft Office. We will setup with IMAP protocol.
Load Microsoft Outlook
From the main menu bar, select on File, then click Account Settings
In the E-mail Accounts section, Click New
In the Auto Account Setup section select Manually configure server settings or additional server types, then click Next
In the Choose Service section, select Internet E-mail then click Next
In the Internet Email Settings, enter your email setttings:

In Your Name, enter your real name
In Email Address enter your email address
In Account Type select IMAP
For the Incoming Mail Server enter:  mail.<your-domain.com.au>  For example if your domain is hello.com.au, then your incoming mail server would be mail.hello.com.au
For you Outgoing Mail Server enter your ISP (Internet server provider) outgoing mail server.  Click here for a list of the common outgoing mail servers in Adelaide.  If you have difficulty here, you can try using  mail.<your-domain.com.au>, the same as your incoming mail server.
In the Login Information, enter your email address and password

After this click More Setting
In the Outgoing Server tab check My outgoing server (SMTP) requires authentication, then check same settings as my incoming mail server
In the Internet E-mail Settings, select the Advanced tab
Ensure Use the following type of Encryption is either TLS or SSL.  The Incoming Server port should change to 143 or 993 automatically
If you are using <your-domain> as the outgoing mail server

Ensure Outgoing Server (SMTP) is 587
Next click the Outgoing Server tab and check My Outgoing Mail Server Requires Authentication

Click OK
Back in the Internet E-mail Settings, click Next
Allow the test to be performed.  After the status is complete click Close.  You email should now be setup.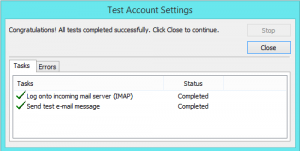 Internet Security Warnings
If you have a security certificate warning pop up, there is nothing to worry about, just do the following:
1. On the Internet Security window, click View Certificate.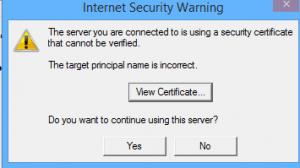 2. In the Certificate Window, click Install Certificate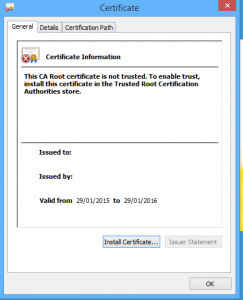 3. In the Certificate Import Wizard, click Current User, then click Next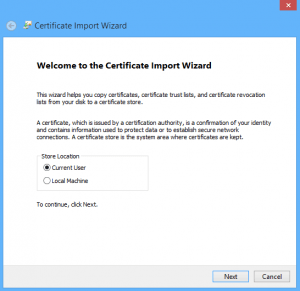 4. Select Automatically select the certificate store based on the type of certificate, then click Next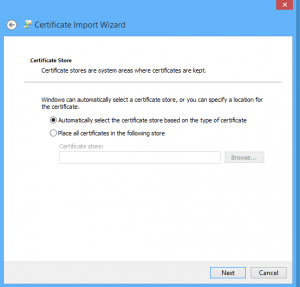 5. In the Security Warning window, Click Next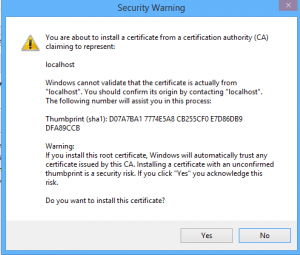 6. Click Next to continue